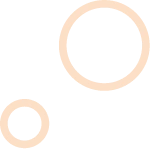 Enjoy with
Lemo IPTV
Service
SD/HD/FHD/4K

Cartoon Channels

Sports Channels.

News Channels.

Entertainment Channels.

TV Shows.

Kids Programs.

Latest Series.

Latest Movies.
Lemo IPTV  with SmartTV, PC, MAG, Phone, Fire Stick, TV BOX. Lemo IPTV, Best IPTV Provider Ranked #1. 
Lemo IPTV Server is faster, cheaper, more stable than other IPTV providers.
3 Easy Steps To Get Service IPTV Line
1 month
Premium Subscription
3 month
Premium Subscription
6 month
Premium Subscription
12 month
Premium Subscription
Connect To Unlimited TV Premium
Channels With 4K.
All the channels you are looking for you will find here
Lemo IPTV – Over 16,000 Channels.
Although We Are Confident That You Will Never Experience Any Problems With Our Service. With Our 7/24 Customer Support You Can Rest Assured That You Will Get Help Whenever You Need It.
All channels are available to us